Clubs, Groups and Organizations at Condit
Wendy's After Church Fellowship over Lunch Extend the morning fellowship by eating together in Wendy's. Each is responsible for ordering and paying for own food.
With early Sunday Church, Condit beats the Methodists!
See you at 88 Miller Drive in Sunbury
Lunch Bunch
meets at 11:30 a.m.
on 4th Wednesday
at PJ's
570 W. Cherry Street in Sunbury
Open to all people over 50 (Not just Condit Presbyterians)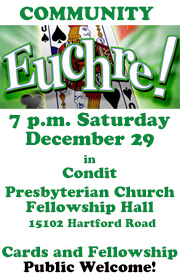 Presbyterian Women 3rd Wednesdays, March thru June, September thru December
Next

Meeting

is 12:00 on Wednesday, December 19
for a luncheon at Jane Cockrell's home.
Mariann Counts will lead a discussion on "The Scarlet Thread." There will be no meeting in January or February.
Join Women from other Churches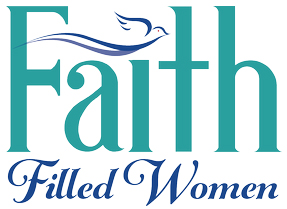 NEXT MEETING IS AT
meets 11 a.m. second Friday of
March, May, August and November