Memories of Christmas Celebrations
All ages have memories of a past Christmas to share. Some are passed down through families, others were experienced by us.
Remember the disappointment of being selected for only a minor role in the pageant but how happy you were when Grandpa said you were the best 3rd shepherd ever.
Our wise teens remember singing carols with gusto even when the words made no sense such as "egg-shells dayo" for "Gloria, in Excelsis Deo." All are part of the magical memories of Christmas.
As we approach Christmas and retell the story of the birth of Jesus, it brings back the magic of celebrating past Christmas traditions. While memories differ for each person the sharing of these memories has become a Condit tradition.
From the traditional Creche, to the Christmas Tree, to the Poinsettia Tree, Condit Celebrates the Magic of Family Christmas Memories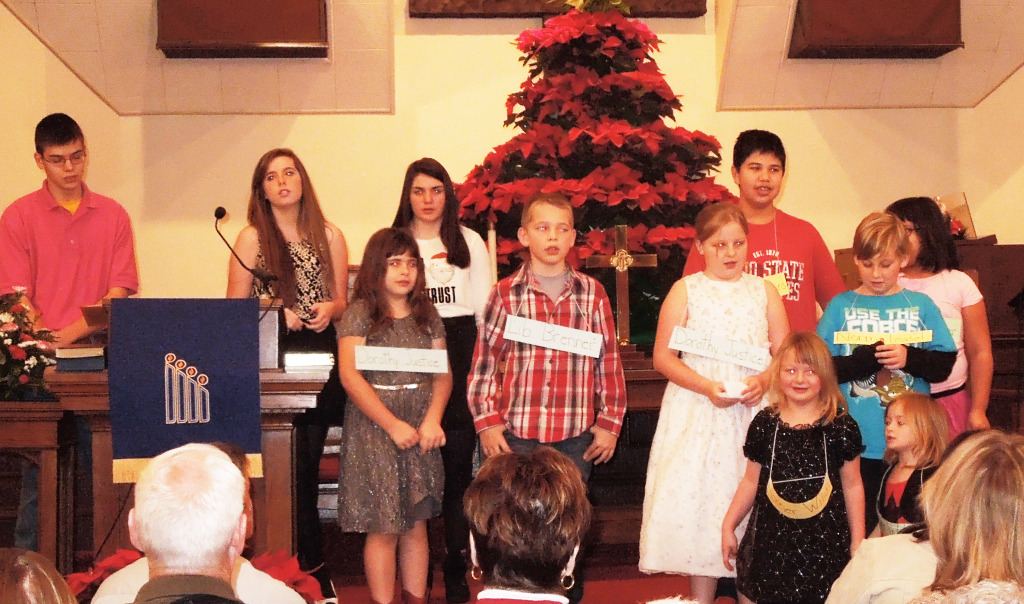 Children interviewed grandparents or members of the congregation about their Christmas Memories.
Wearing the name of the person who shared their memory, the children passed on the memory while a photo of the person was displayed. Several children shared special memories from folks no longer with us.
Wonder what Gene Wampler paid for his picture?????
Condit Choir Members Serenade Children of All Ages
Note the Dog Ears!!! A woofing good time.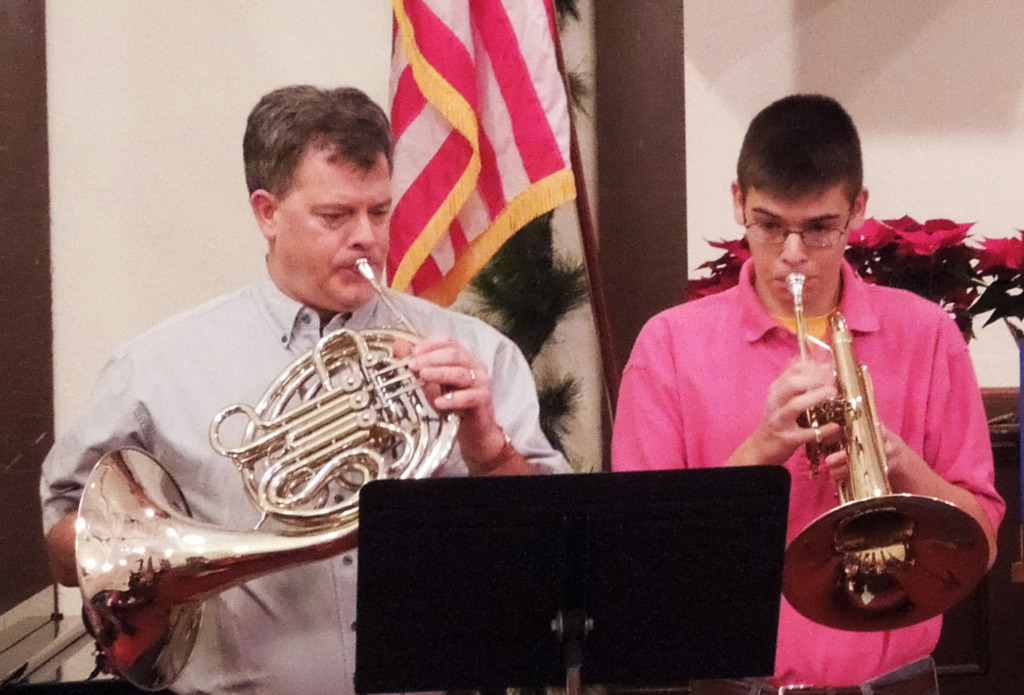 the traditional 1823 poem
A Visit from St. Nicholas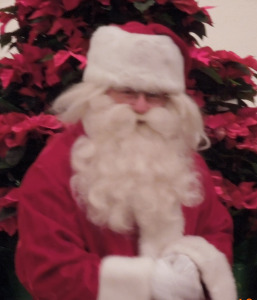 Matters not if it is your 1st Christmas or your 11th or your 71st,
may you always make
Thanks to Jim Caudill for the photos and Bonnie for sending them to the website. . .