Condit's First Blood Drive a Success
Donna is finishing as Mike begins.
Condit Presbyterian Church held its first Blood drive on Friday, December 12, 2014, in the Fellowship Hall of the church.
The goal of 17 pints was set by the Red Cross and surpassed when Condit donated 22 pints. While many of the donors were from the church congregation, 13 others also signed up to donate in Condit.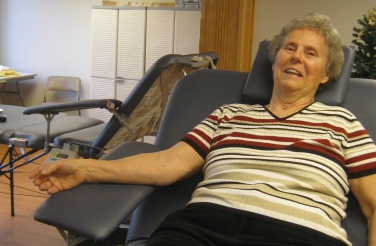 Rachel has passed the physical
and is waiting her turn.
Behind the scenes, the three Red cross employees worked from 11 to 1 to set up the stations and equipment. Condit volunteers arranged the canteen where sandwiches and drinks were served to donors.
Mick donating
The same three Red Cross Staff worked from 1 to 7 to take medical histories then to make the blood draws.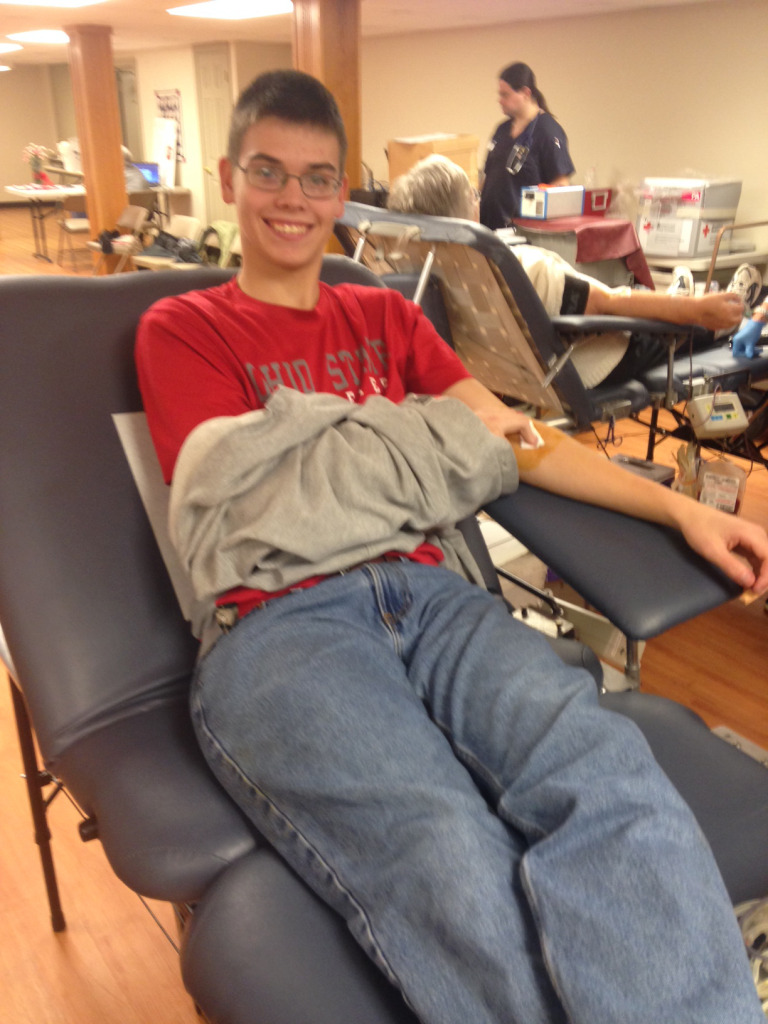 Grant donates for the first time
Church Junior Elder Grant Bartlett donated blood for the first time at this drive. At 17, Grant is now eligible to donate. "The worst part was having my finger pricked so they could check by iron," commented Grant.
Many volunteers worked to make the drive successful.
Condit's Volunteers
Food Prep:
Bonnie Caudill, Karen Kerns, Pat Monroe, Pam Sheets, Jayne Strouse
Greeters:
Virginia Kavage, Karen Kerns, and Doris Wampler
Hostesses:
Bonnie Caudil, Jayne Strouse, Jane Lehmon, Pat Monroe, Donna Mucci, Pam Sheets and Polly Horn
Red Cross estimates it take 3 hours to take down the equipment and return it to the van following the drive,. Boy Scout Troop 701 under the leadership of Ken Bartlett and Jeff Carius volunteered to assist with the task.
Next Condit Blood Drive is scheduled for 1-7 p.m. Friday, February 13, 2015