Welcome to Condit Presbyterian Church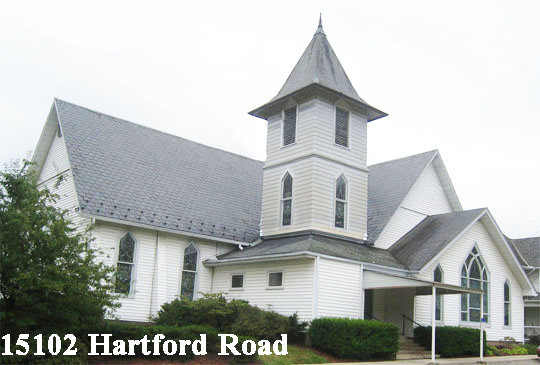 We cordially invite you to join us for
Sunday Worship service at 1
0
a. m.
Chartered in 1836 by Trenton Township pioneers from New Jersey, the present church was built at the corner of Hartford Road and State Route 605 in 1879. Classic Gothic architecture complete with flying buttresses and beautiful stained glass windows provide a warm place for meditation.
While many of our members have deep roots in the community and the church, we welcome all seeking a place to worship God.
A Church is more than Sunday Worship. Use our site to learn about the many activities and events for people of all ages.
Please join us for Sunday morning services. We would enjoy having you for a visit at 15102 Hartford Road at the corner of S.R. 605, east of Sunbury.
Blessings, Rev. Annie Melick
Sunday School
9:00 Youth (middle and high school)
9:00 Adult Class

10:15 Primary & Intermediate PK-6

Register for Condit Newsletter
Summer Choir Practice

9:15 Sunday, June 17
Worship
10 a.m.
Rev. Annie Melick
This Week in Condit . . . .

Vacation Bible School
9:00 – 11:30 a.m.
Monday thru Friday

No Fitness Club
this week
Coming Sunday, June 24th . . . .
Condit Get Together
for Bible School Attendees and Families, Congregation and Friends at Jeff Marshall's 2266 N. County Road 605

3:00 Pond Fishing, Games
5:00 Potluck Dinner– bring a side dish to share (meat & water furnished)

Condit Prayer Chain
Condit Blood Drive
1:00-6:00 Friday, August 24
donors and volunteer are needed

to donate blood call Polly 740-965-3582
or email GiveBlood@ConditChurch.org
Condit Presbyterian Church, 15102 Hartford Road, Sunbury, Ohio 43074